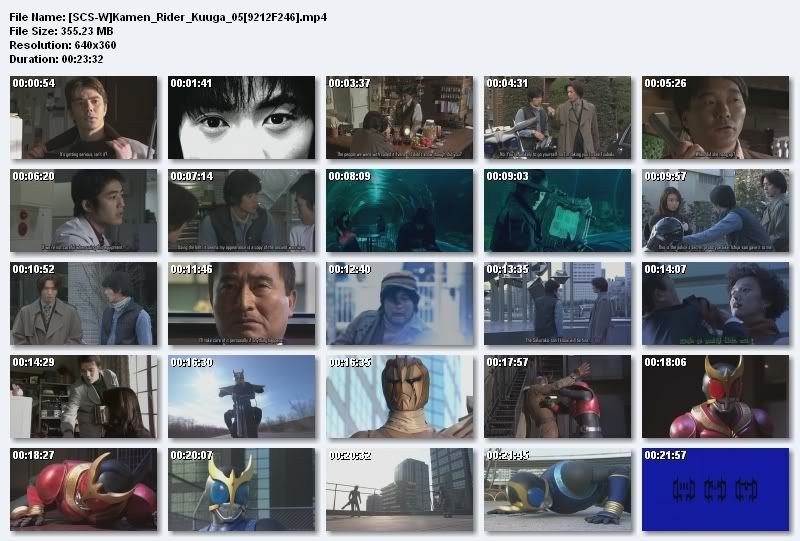 Okay, seems the Kuuga curse has some truth behind it after all. During uploading, ZERO_ninja lost all electrical power in his home.
Luckily enough, episode 5 of Kuuga was completed although the other surprises we had in store for you guys will have to wait.
DDL : SendSpace
Part1
/
Part2
DDL Mirror :
MegaUpload
Torrent :
NyaaTorrents
/
TokyoToshokan
Previous Kuuga releases listed on the
Project Page.
As always, it'd be preferred if you can leech the DDL then help seed the torrent.
Consider using
JDownloader
if you have issues with DDL.